Hi, I am Koji Ikuma, a government-licensed tour guide in Japan and the man behind Unfamiliar Japan Tours.com. Since around 2007, I have been working mainly as an English-speaking tour guide, taking international tourists not only to my native region (Shizuoka) but also to the various sightseeing spots all over the country, including Tokyo, Kyoto, Mt. Fuji, Hiroshima and Takayama, among others. I am still learning from each tour and enjoying meeting with tourists from other countries. For a request for a personal tour guide in Japan, please contact through the contact form on the Rates/Contact page of this site.
Self-introduction in Japanese
井熊孝司(いくまこうじ):全国通訳案内士(英語通訳ガイド)/ 通訳案内士登録番号:静岡県EN00089 / 在住市町村:静岡県磐田市 /資格・特技:英検1級、フットマッサージ、将棋4級
【主な業務実績】
通訳ガイド:企業主催インセンティブツアー、個人旅行FITツアー、PTPアンバサダープログラム、他
通訳:技能五輪本部通訳、各種イベント通訳、会議商談通訳、工場見学通訳
翻訳:各種技術関連文書(品質、機器、作業要領等)、契約書、観光関連、将棋関連、ウエブサイト、メール、他
【意気込み】
2007年より静岡県の通訳案内士として海外からのお客様に東京・京都・高山・広島・富士山など日本の代表的観光地の数々をガイドしてきました。当サイトUnfamiliar Japan Tours.com (https://uj-tours.com)では、まだ国際的によく知られていない、日本の隠れた名所旧跡や知られざる側面に焦点を当て海外に紹介していきたいと思っています。外国人を対象とした英語通訳・通訳ガイドのご依頼・料金照会、あるいは英語翻訳の見積(契約書・ビジネス文書・ホームページ等)など、各種お問い合わせ、コメント等はRate&Contactページのコンタクトフォームよりご連絡お願いいたします。
About This Site
This site derived its name from Lafcadio Hearn's book, "Glimpses of Unfamiliar Japan," which was published in 1894. So people might regard this website as a homage to Hearn and other people like him. Looking back at the history, some distinguished people visited Japan from overseas during the end of the Edo Period through the Meiji Restoration, up to the eve of the Second World War. They traveled throughout Japan, which was still in the process of stepping up the ladder of modernization, and recorded their unique impression of the country in their writings (or sometimes in the photographs). To name a few, among others; Isabella Bird, Sir Ernest Satow, Heinrich Schliemann, Basil Hall Chamberlain, Walter Weston, Felice Beato, Dr. Edward S. Morse, Bruno Taut and Lafcadio Hearn . . .
They were people who looked at Japan through the fresh and untainted eyes of international travelers, presenting the views that the native Japanese at that time never imagined existed. Even today, the names of some of them occasionally come up when people discuss topics like "What is Japanese identity?" or "Where can the real beauty or values of Japan be found?". However, it is not the purpose of this website to introduce or interpret their works, nor am I that familiar with them. Here I just want to borrow their eyes, like a vintage lens mounted on the latest camera, to see the present-day Japan.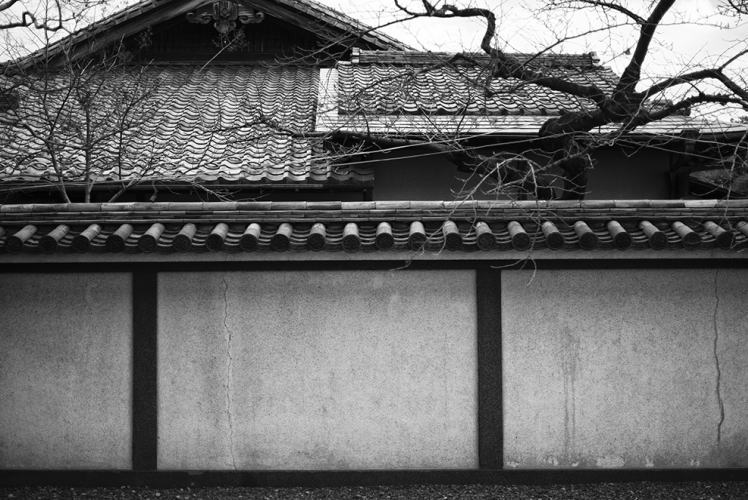 So this is an attempt to unearth something hidden, something subtle or perhaps something "Japanese", in the seemingly forsaken and forgotten places and things of Japan, being launched by a Japanese tour guide inspired by a bunch of venerable non-Japanese who lived in a distant era. I will gradually increase the number of posts here, although I fully understand this task is a time-consuming one which is impossible to complete in only seven years . . .

~Koji Ikuma, June 2016
Top Photo: Felice Beato, a renowned British photographer born on Corfu in the Ionian Sea, came to Japan around 1863. Japan was still in the Edo Period at that time, with the Meiji Restoration still four years away. So, though the exact photographing year of this picture is unknown, it could have been taken in the Edo Period. However, most probably, it must have been taken in the early Meiji Era as one researcher pointed out that the stitching on the sleeve of the woman's kimono shows a style that was in vogue during that particular period.
Second photo: "The divine vessel #12" by Tetsu Sawamura, courtesy of the photographer.