The JR Itsukaichi Line is a single-track railway line which can take you to various interesting spots in suburban Tokyo. It runs a distance of about 11 km through the western part of Tokyo Prefecture (in the Kanto Region). It is a rather small-scale line that stops at only seven stations. The starting point of the line is Haijima Station, which is about one hour by train from Shinjuku Station. The passenger cars of the Itsukaichi Line, with new E-233 series units, look very much like the ones of the common commuter trains we see everywhere in the Tokyo metropolitan area.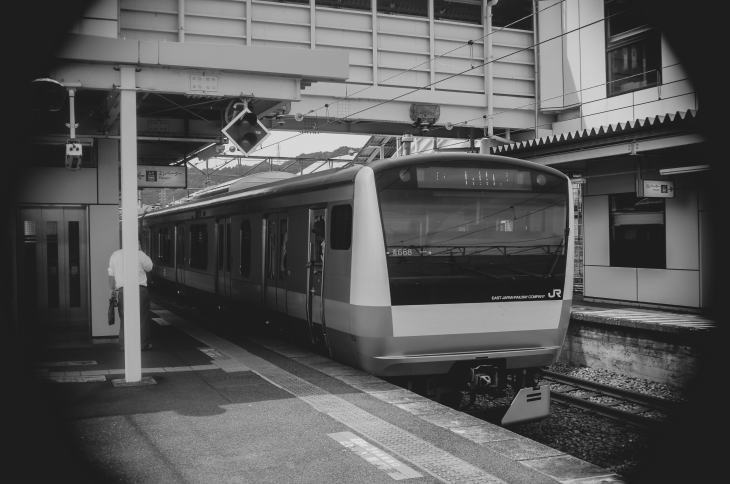 But if you actually ride this line, you will soon realize that the landscape you see from the window makes it a different riding experience. Starting from Haijima Station, a train heads for the west, running through a densely populated area in a Tokyo suburb. But as it goes along, you begin to see more of an idyllic country view.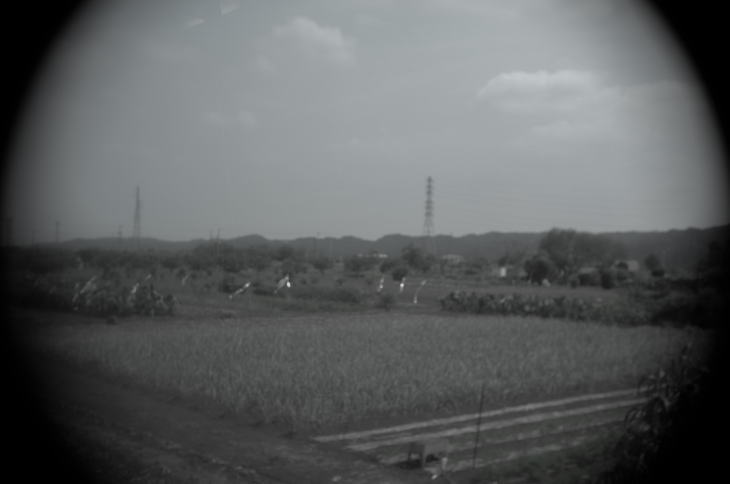 Musashi-Itsukaichi, the last stop on the line, is a kind of "gateway" to the lower mountains at the western edge of Tokyo Prefecture. From here, buses depart with climbers and tourists. But without going that deep into the mountains, there are interesting places along the Itsukaichi Line that has natural beauty. The Yokosawairi Zone is one of those places.
---
Yokosawairi Satoyama Conservation Zone
Satoyama (里山) is a Japanese term that has gradually become known around the world since the Japanese government declared the importance of its preservation at the 10th meeting of the "Conference of the Parties to the Convention on Biological Diversity" held in Nagoya in 2010. It refers specifically to a forest which people utilize for its lumber, mushrooms or wild plants. A 'countryside forest' might be the closest English counterpart.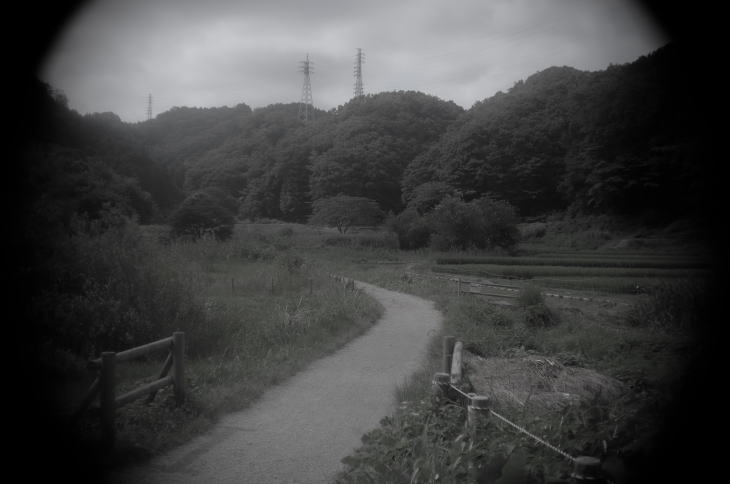 But probably we are generally using the term in a little broader sense, as a place where a hamlet, crop fields, springs and groves of mixed trees coexist, and contain a variety of fauna and flora, forming a perfect ecological balance between each of the element, including humans. In Japan, the number of these places has been decreasing since about 40 years ago for various reasons, and in recent years, the efforts to preserve them has become active throughout the country.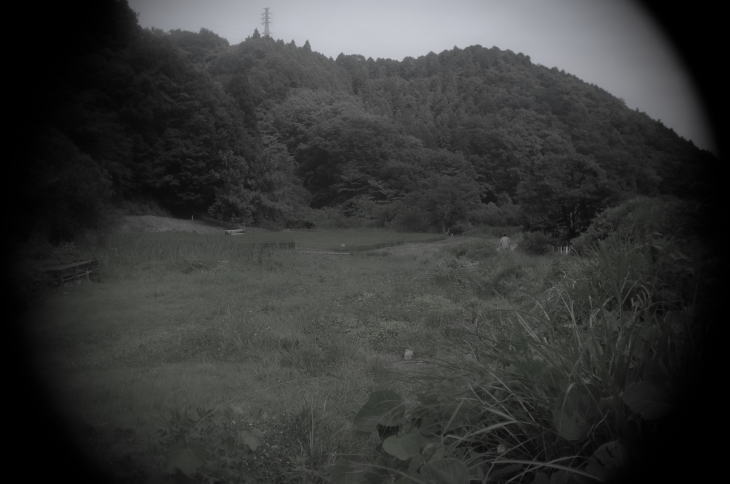 Preservation Efforts by Local Government
The land of the current Yokosawairi Zone used to be an ideal satoyama made up of rice paddies. But because people left it for more populated area, it had become desolate and nearly abandoned, when the prefectural government realized its importance and took a measure to protect it with an ordinance in January 2006. Now many people are working here to preserve and restore its satoyama environment.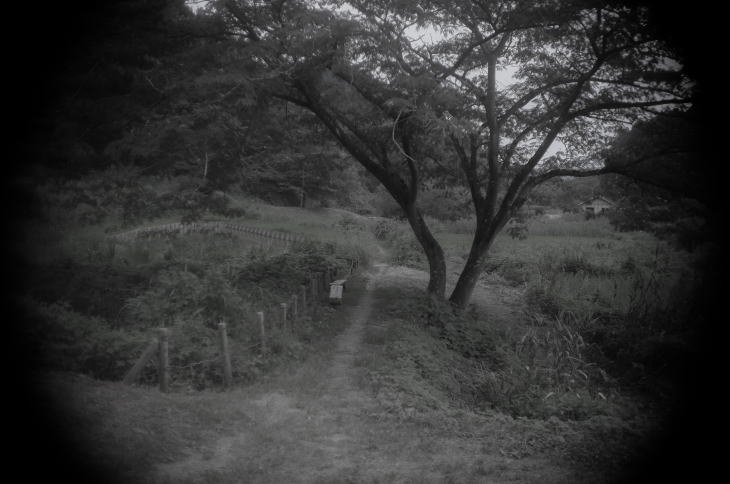 Visiting Satoyama
When I first visited the Yokosawairi Zone, I was a little puzzled because it was not necessarily clear where the official entrance was. There was no one around there except for a human-like figure in the distance that appeared to be working in a rice paddy. I continued to walk anyway, and before I knew it, I was in the middle of the Zone. So I started observing the nature in my immediate surroundings. It was not until several days later when I spoke with a man from the municipal government that I grasped the whole picture of this particular area.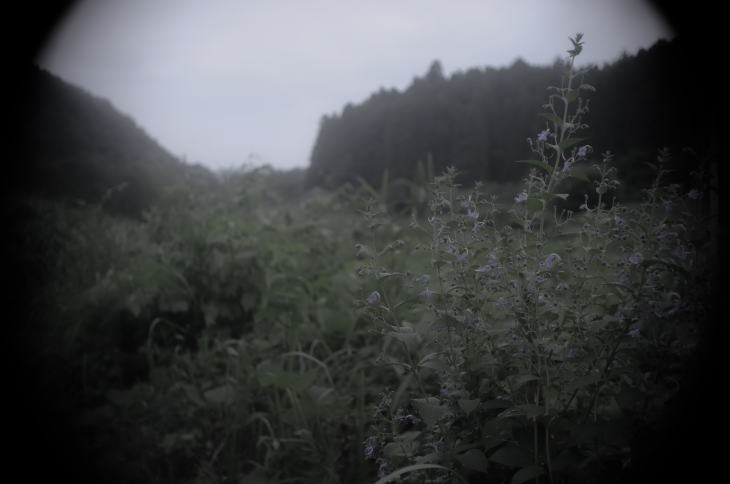 Conversation with a Municipal Government Official
He said, "Well, first of all, this place, the Yokosawairi Zone is not a sightseeing spot but a nature preservation area. So there is not a formal entrance gate or something like that. There are no admission fees and guides. But you can use a toilet and a well. Private visitors sometimes come, but basically they casually come and go on their own."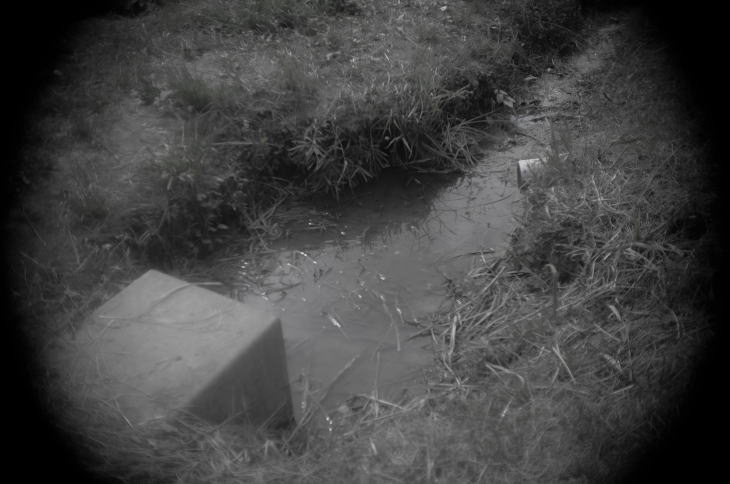 "What kind of people use this land, and what kind of activities are they doing?"
"There are several NPO groups. They are engaging in agricultural works or preservation works. Students from local elementary or junior high schools sometimes join them to learn about the ecosystem or rice growing. The NPO staff sometimes offer local residents the opportunities to join their events, like weeding and threshing.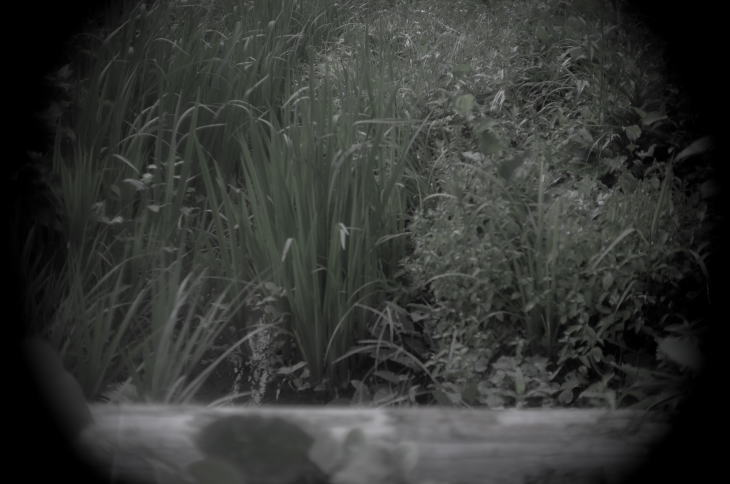 Taking Precautions
The Yokosawairi Zone is abundant in living creatures, and observing them is fun. Even mammals like wild bores and raccoon dogs live there, although we seldom encounter them in the daytime. But I should warn that there are also very valuable fauna and flora, including Tokyo salamanders, Japanese fireflies and the Golden Orchid. Picking them is prohibited by ordinance. And another thing we should remember is that the Zone is also home to poisonous creatures like Japanese pit vipers. So if you go there, I recommend that you will acquire a basic knowledge of snake-bites and their treatment beforehand.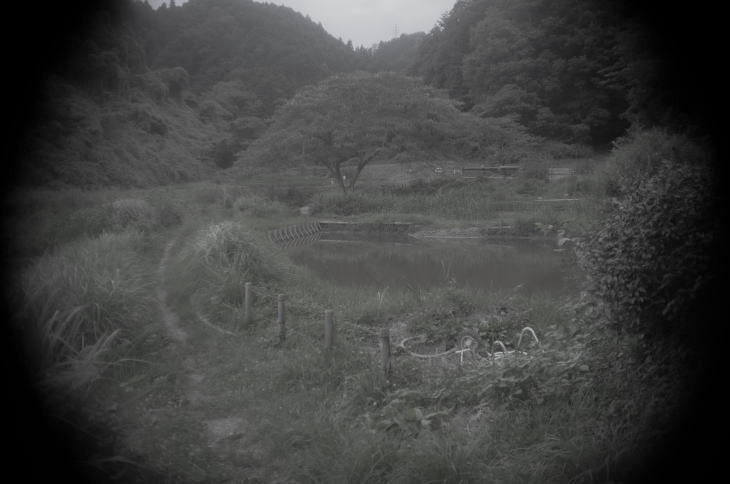 ---
En Route to Daihigan-ji Temple
Near the Yokosawairi Zone, there is another interesting spot, which is a Buddhist temple called Daihigan-ji. It is a ten-minute walk from the Zone along the railway track.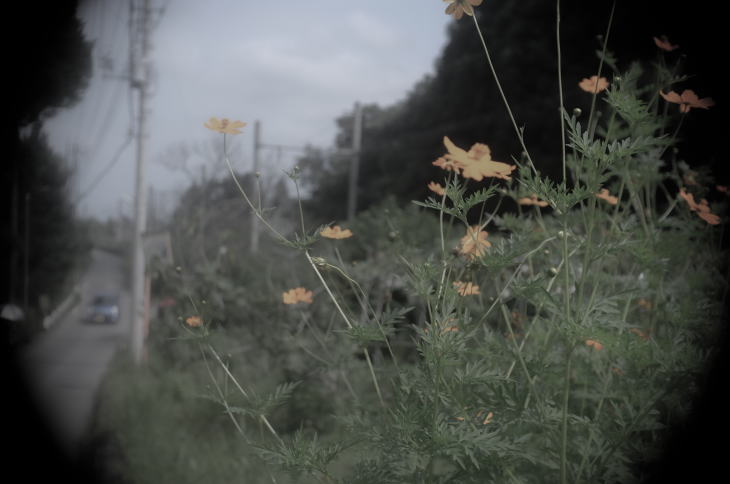 You can see a variety of charming plants and flowers along the pathways on the way to the temple. They contribute so much to the rural, idyllic atmosphere that you may wonder if you are really in Tokyo now.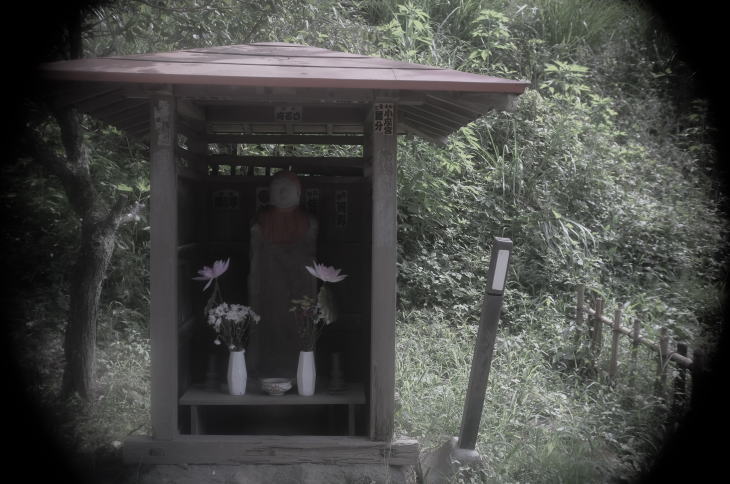 ---
Daihigan-ji Buddhist Temple
Daihigan-ji is an ancient temple of the Shingon Sect. It was originally founded in 1191, but most of the temple structures we see today were built in the period from the late 17th- to the mid-19th century.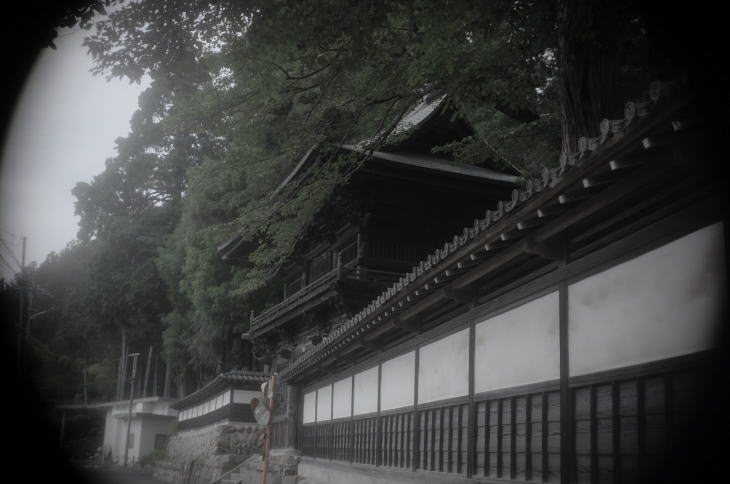 This temple is largely known for its beautiful shirahagi (白萩, white bush clovers) growing around the Main Hall. In September and early October when their white flowers are in full bloom, many people visit the temple to admire them. Some people even arrive in big tour buses.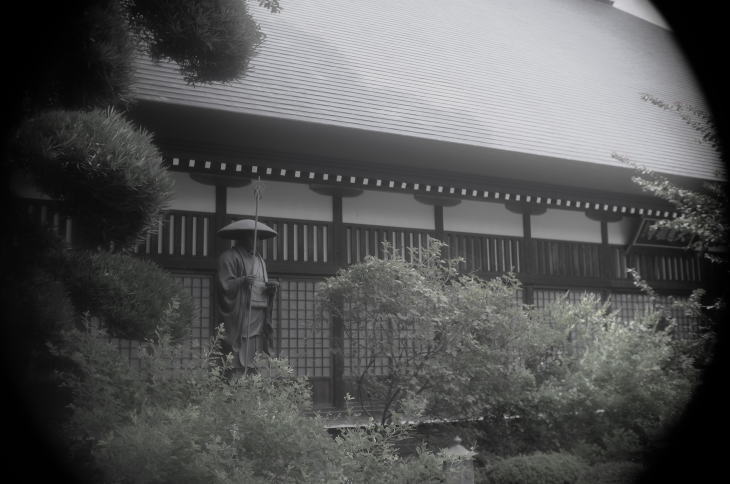 However, aside from the flowers, this temple has a lot of additional things to see; for example, the pictures on the ceiling of the entrance gate structure called Nioumon Gate are beautiful. Local painters drew them in 1859.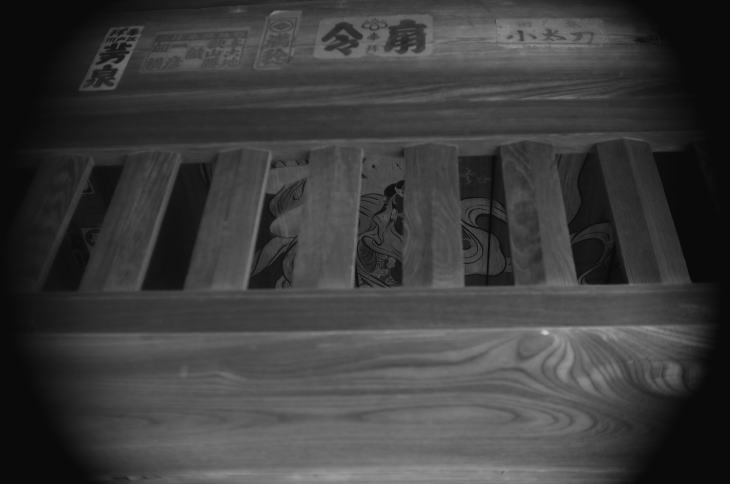 Also, there are the fantastic wood carvings in the front of the Kannon Hall, which include the one that depicts heaven and hell. These carvings underwent a total repainting very recently, so now they closely resemble their original states.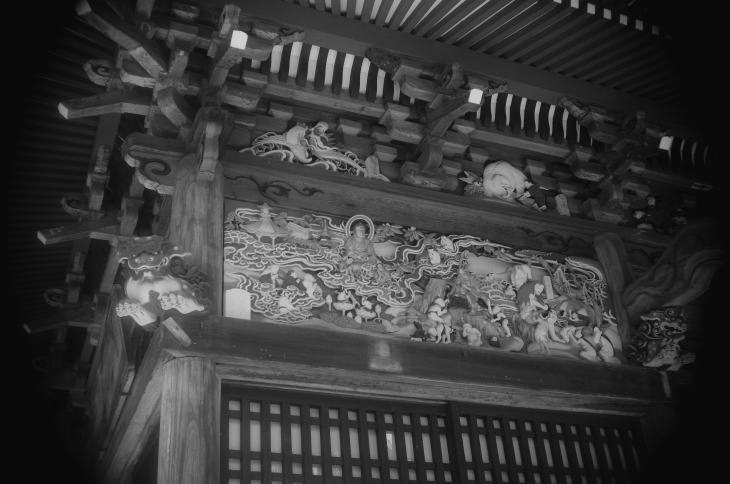 ---
Getting There (English Map)
Yokosawairi Zone and Daihigan-ji Temple are in Akiruno City, Tokyo Prefecture, and conveniently both of them are within walking distance (20 minute walk) from the train stations of the Itsukaichi Line (Mushashi-Mashiko Station and Musashi-Itsukaichi Station).
Other Photos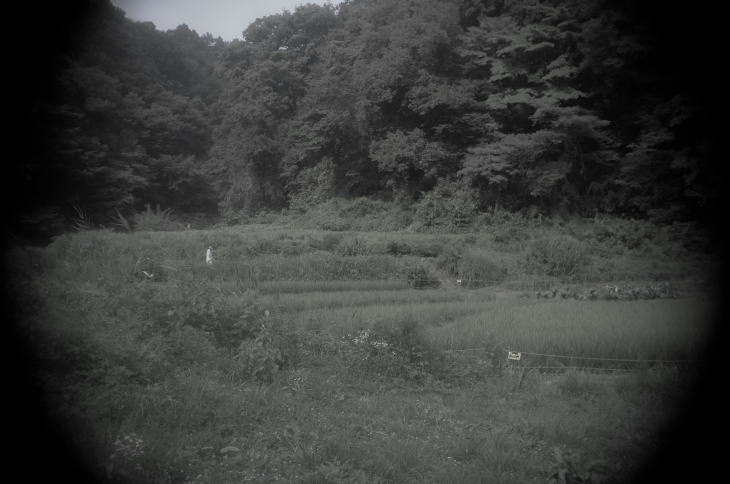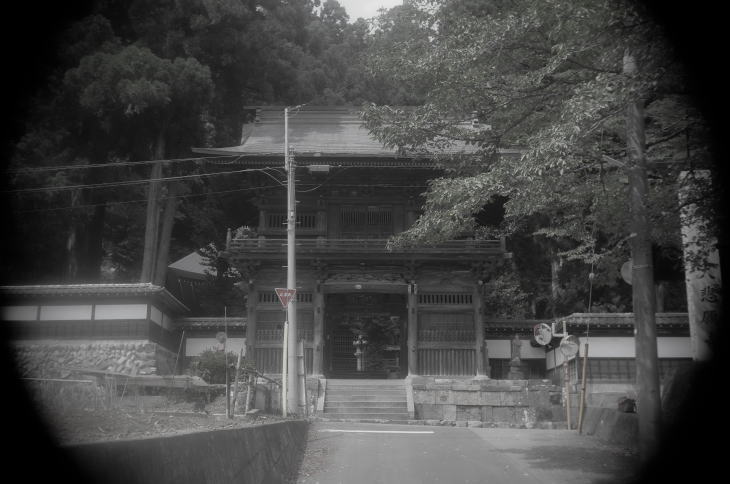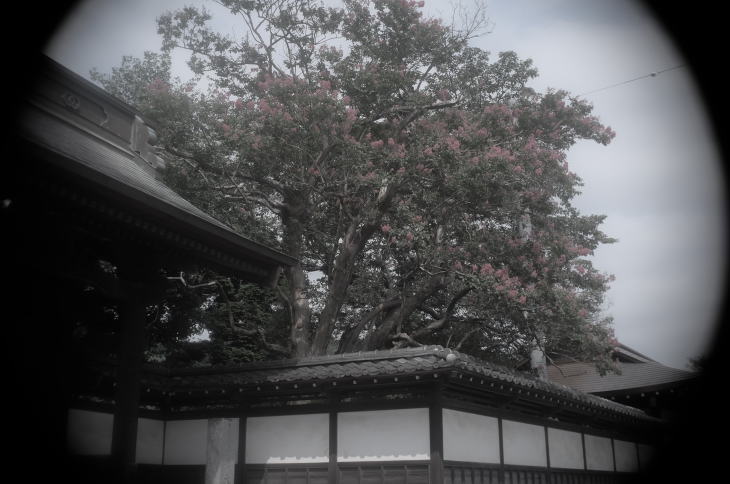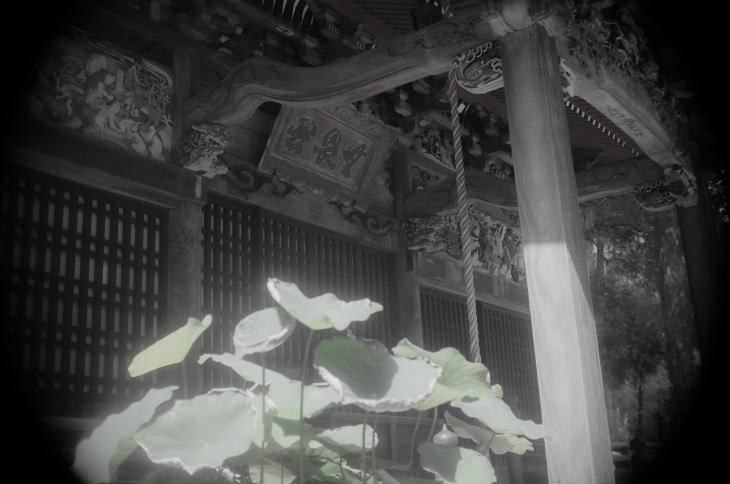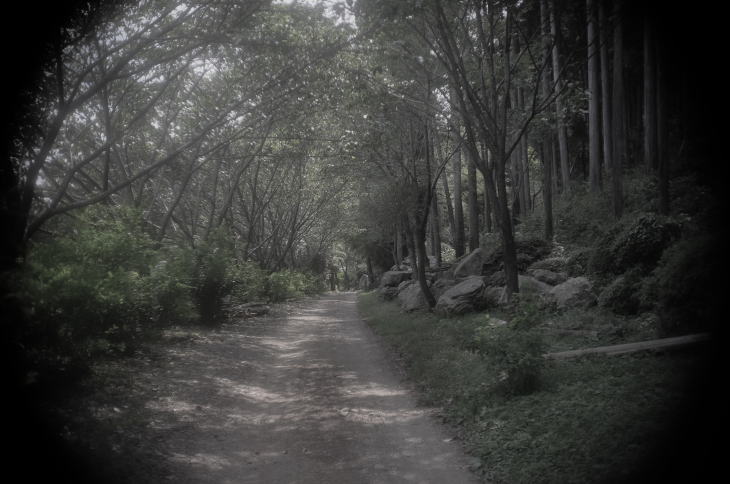 Places Nearby
If you want to visit other places along the Itsukaichi Line, there are several interesting places. Akikawa Keikoku (Akikawa River Valley) is about a 20-minute walk from Musashi-Itsukaichi Station on the Itsukaichi Line. There are a suspension bridge, barbecue sites and hot spring facilities. This valley is also a popular spot for autumn leaves. Takiyama Castle Ruins is also an interesting site. In the 16th century, the castle was one of the largest in the Kanto Region. Today we can still see its kuruwa (walls of a castle) and karabori (a dry moat). The site of the castle is now a popular cherry blossoms spot.
Conclusion
If you are in Tokyo and have a day off, it might be interesting to take the Itsukaichi Line and enjoy a one-day trip, temporarily escaping from the noise of the Tokyo metropolitan area. For a guided tour along the Itsukaichi Line, please send an e-mail from the Rates/Contact page of this site.
Photographs: taken at the Yokosawairi Zone
and Daihigan-ji Temple,
in Akiruno City, Tokyo, by Koji Ikuma,
with Fujifilm X-T1 and a Xenon 25mm f1.4 lens.
---
Outbound Links