With a view of Mount Fuji, the highest mountain in Japan, Shimizu Port is generally considered to be one of the three most beautiful ports in Japan, along with the ports of Kobe and Nagasaki. Located in Shizuoka Prefecture in the Chubu Region, this port has a long history. In the Edo period (1603-1868), it was one of the important "transit ports" for cargo ships sailing between Edo (today's Tokyo) and the Osaka area. In the early 20th century, the port prospered through the export of tea to the foreign countries, including the United States. And now it has grown into one of the most important international trade ports in Japan.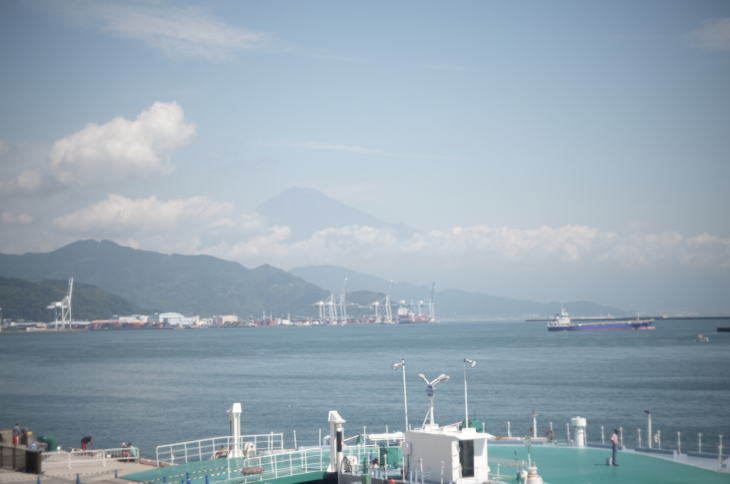 The reason I write this post is mainly for the convenience of cruise ship passengers visiting Shimizu Port. Up until 2020 (prior to the onset of the COVID-19 pandemic), the number of international cruise ships visiting Shimizu had been increasing year after year. And it seemed to me the number of inquiries coming my way was also gradually increasing. But now, there are not so many.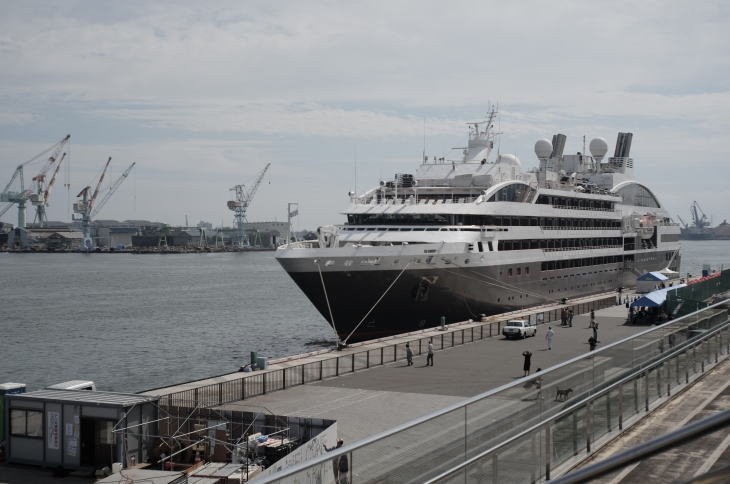 Rough Map around Shimizu Port
Here, hoping that things will return to the way they were, I would like to give you a brief introduction to the popular destinations in and around Shimizu and show you exactly where each stop is located in relation to Shimizu Port. Please see the rough map below. I have categorized these stops into four "Areas" and at the bottom of this post, I also listed a couple of interesting places in the Shimizu Port Waterfront Area.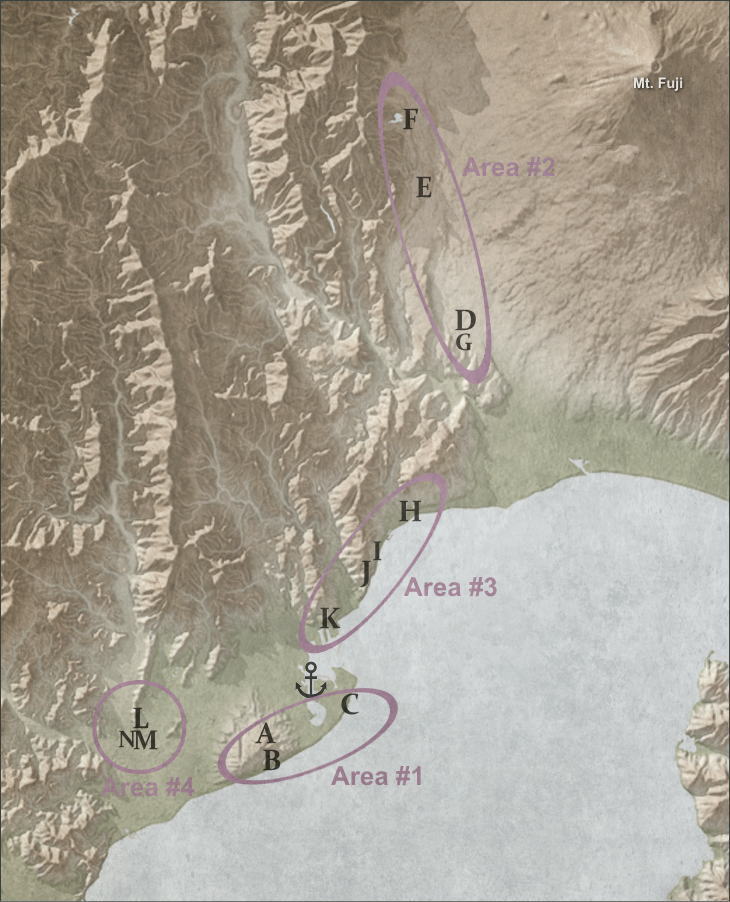 Area #1 (Nihondaira and Miho)
The Area #1 has a couple of popular tourist destinations, including A (the Nohondaira Hill), B (Kunozan Toshogu Shrine), and C (Miho no Matsubara), as indicated on the map. A is about 8.5 km (5.3 miles) to the southwest of Shimizu Port, and it will take 14 to 15 minutes by car to reach there. Usually, it should take about four to five hours to visit all of these spots in the Area #1.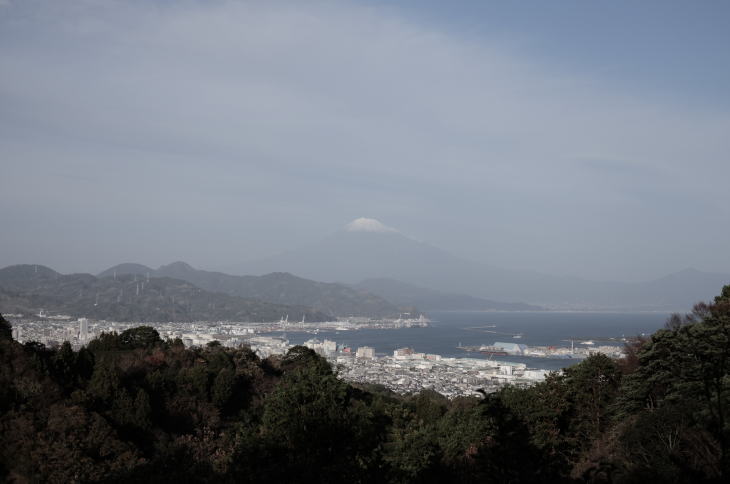 The Nihondaira Hill (A), or Mt. Nihondaira, is an about 300-meter elevation above sea level. This elevation is officially called Mt. Udo, but it seems the term is rarely used among local people. They usually call this place simply Nihondaira. In a little narrower sense, "Nihondaira" indicates Mt. Udo's summit area where there are a couple of attractions. In 1980, Nihondaira was selected No.1 in the competition of "the 100 sightseeing spots of Japan."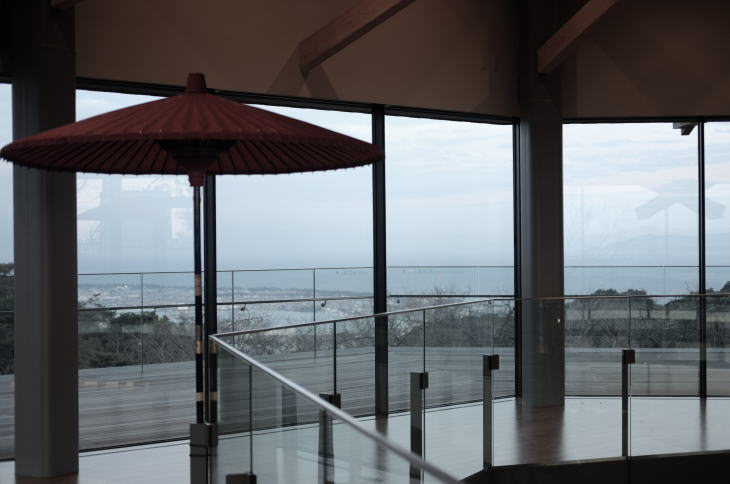 The Nihondaira Yume Terrace and The Nihondaira Ocha Kaikan are both located at the mountaintop area of the Nihondaira Hill. The Nihondaira Yume Terrace is a relatively new facility completed in November 2018. The view of Mt. Fuji seen from its observation deck is wonderful.
Shizuoka (where Shimizu Port is located) is famous for the production of green tea leaves. The Nihondaira Ocha Kaikan has a tea field where you can enjoy tea-picking from April to October for a fee of 500 yen with a cup of Japanese-style green tea served afterwards. Also, a variety of green tea items are sold in this facility. For more details, please check out this exclusive page on Nihondaira Ocha Kaikan on this website.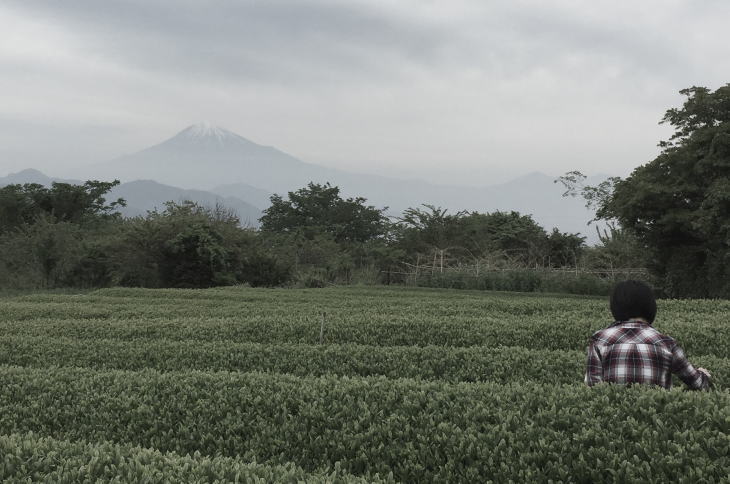 Kunozan Toshogu Shrine (B) was designated as a National Treasure in 2010. This Shinto shrine is not at the top of the Nihondaira Hill, but it is located in the adjacent mountain, which is Mt. Kuno. So, to reach there, normally we need to use a cable car from the top of the Nihondaira Hill. (Another way to reach this shrine is to climb up the 1,159 stone steps from its foot, but I don't recommend this so strongly because it could tire you out.)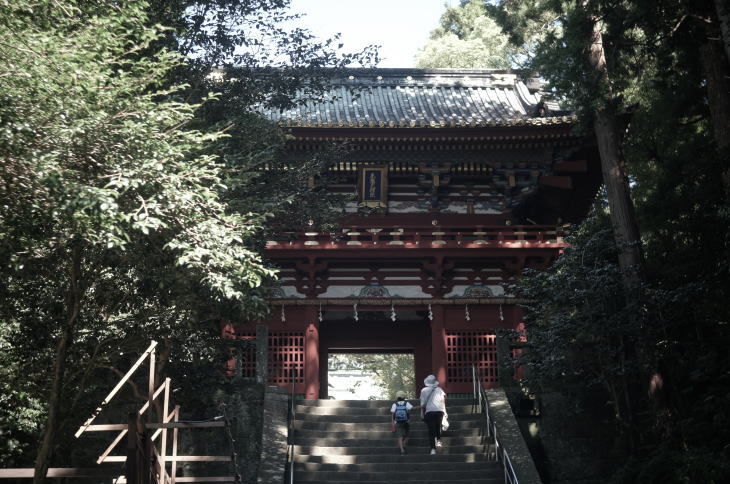 If you use a cable car, it's a 5-minute ride. From the window of the cable car, you can look down at the landscape of Mt. Kuno and the superb view of the Pacific Ocean. I think it will take at least 60 to 80 minutes to take everything in at Kunozan Toshogu. For more details, please refer to this page on Kunozan Toshogu on this website.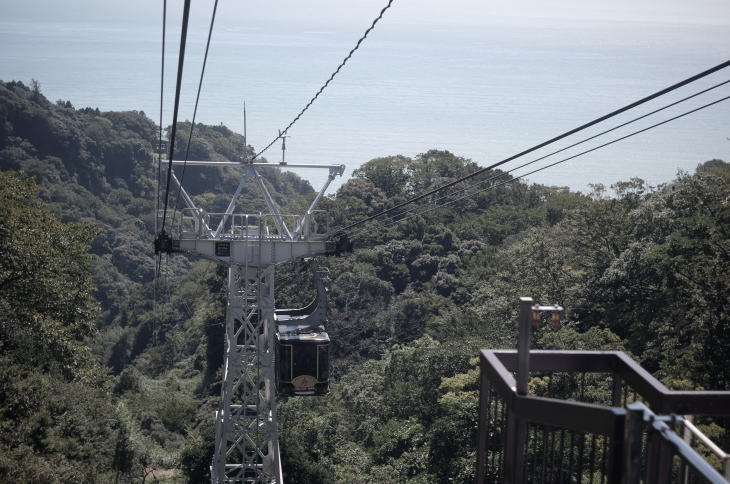 Miho no Matsubara (C), or Pine Grove in Miho, is a scenic beach with a lot of Japanese Black Pine trees and the Mount Fuji view. This spot has often appeared in many waka poems, such as the ones included in the Man'yoshu, Japan's oldest waka anthology compiled in the eighth century. This pine grove was added to the UNESCO World Heritage list in 2013 as one of Mount Fuji's "component parts." For detail, please refer to this Miho no Matsubara page on this website.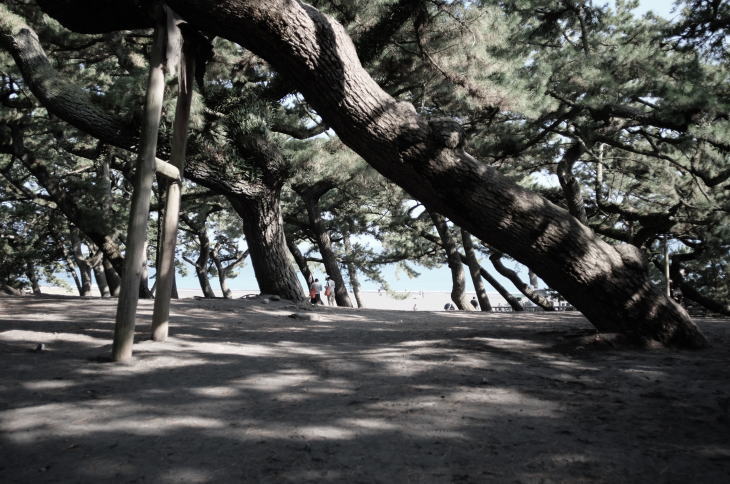 The visit to the above places could make up a half-day tour. After the visit to Kunozan Toshogu, you will drive about 15 to 20 minutes to reach Miho no Matsubara. And when you return to Shimizu Port, probably 4 hours will have passed already.
One thing to note in this area is that Kunozan Toshogu Shrine has a relatively large number of stone steps in the precinct, which may be a little demanding for some people. The facilities at either end of the cable car also have many steps. In addition, at the shrine, you sometimes have to really step up to get to the next step. So, I hope you will hold the railings and climb up the steps at your own pace.
Area #2 (Fujinomiya City)
All destinations in the Area #2 are located in Fujinomiya City, which is a small city with the population of about 130, 000. Fujisan Hongu Sengen Taisha and Shiraito Falls are the representative sightseeing spots at the southwestern foot of Mt. Fuji, both being listed as UNESCO World Heritage sites as the "component parts" of Mt. Fuji. Maybe a 50- to 60-minute stay at each would be ideal to appreciate these places.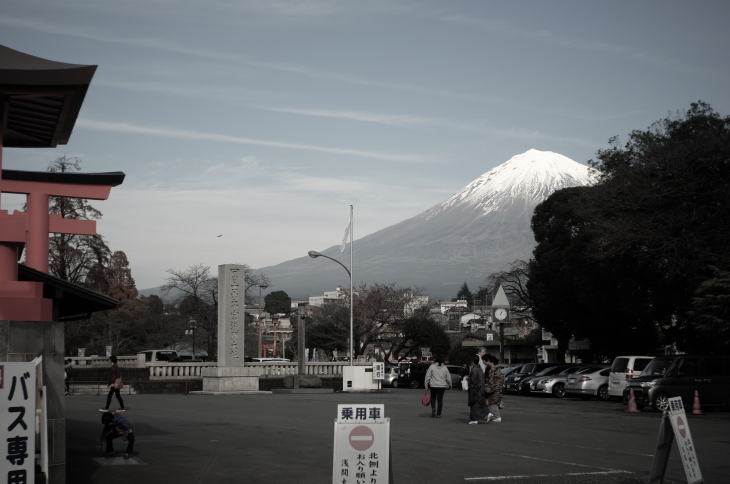 Since ancient times, Fujisan Hongu Sengen Taisha (D) has been closely related to Mount Fuji. The shrine's principal deity is a goddess named Konohana-no-sakuya-hime-no-mikoto, which can roughly mean "cherry blossom princess." And that is why there are over 500 cherry trees planted in the precincts. This Shinto shrine also has the mystical Wakutama Pond, the nation's Special Natural Monument. For more details, please check out the shrine's exclusive page on this website.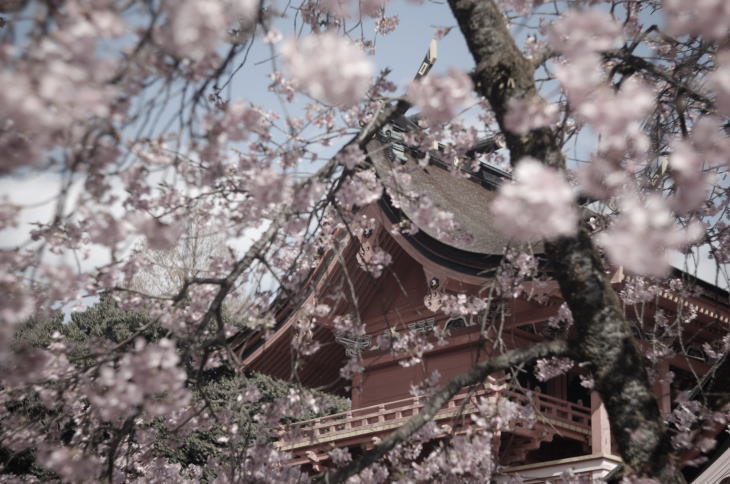 Part of Fuji-Hakone-Izu National Park, Shiraito Falls (E) is one of the most picturesque spots around Mount Fuji. This waterfall was designated as a Special Natural Monument of Japan in 1936, and it was also listed as one of the "Japan's Top 100 Waterfalls" by the Ministry of the Environment in 1990. A myriad of streams, which is largely formed from natural spring water from Mount Fuji, gushing out of the rock layers is a wonderful sight to see.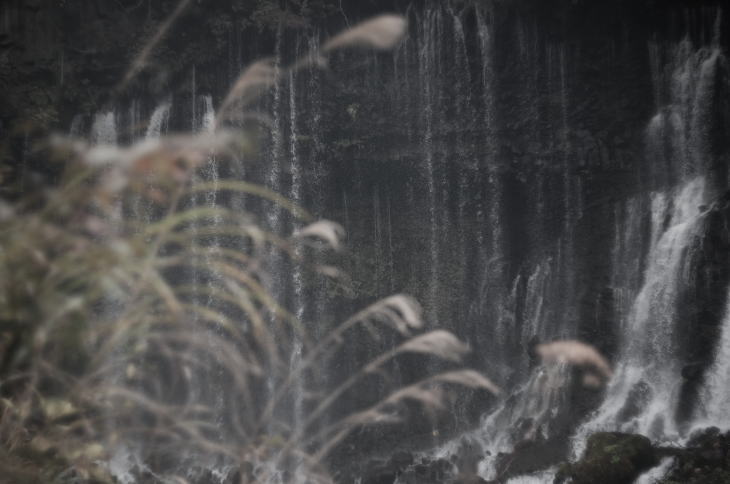 If the weather is good, Lake Tanuki (F) is beautiful with Mt. Fuji seen prominently over it. A lot of tourists and photographers come to this lake, expecting to see the inverted reflection of Mount Fuji on the lake's surface. But when it is rainy or cloudy (Mt. Fuji is barely visible), this lake turns into just another lake. Even on a "fine" day, the view of Mt. Fuji is sometimes unpredictable because the mountain is often surrounded by slowly-moving clouds. So, If I were your tour guide, I would make this lake one of the optional stops.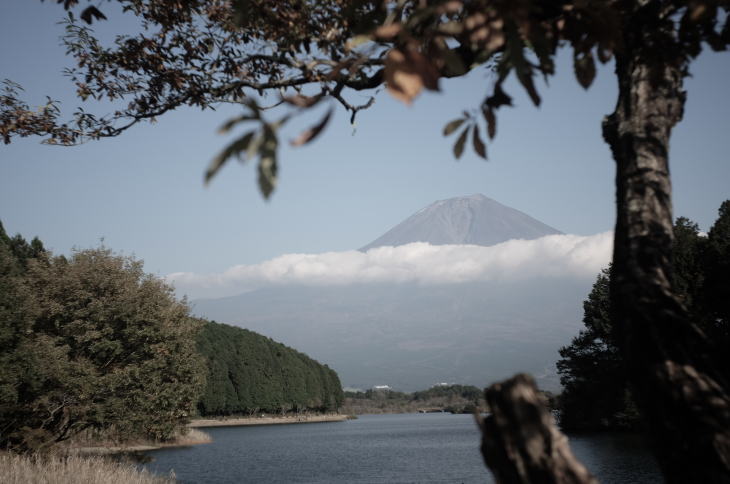 In the case of rain, I recommend a visit to Mt. Fuji World Heritage Centre, Shizuoka (G) instead of Lake Tanuki, because this museum, which was completed in 2017, is a place where you could "enjoy" Mt. Fuji even when the actual weather is bad. For details of this museum, please refer to this Mt. Fuji World Heritage Center page on this website.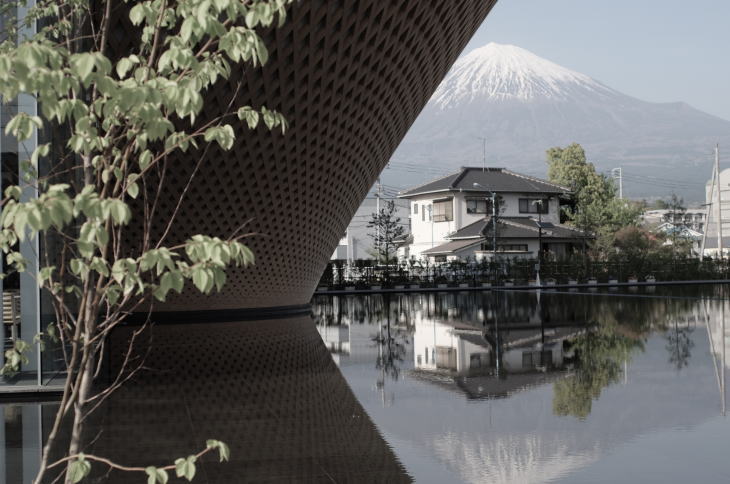 Other than the spots I mentioned above, the Area #2 (the southwest foot of Mt. Fuji) has several "alternative spots" to visit. For green tea lovers, there are a couple of green tea farms in Fujinomiya City, and for sake (nihonshu) lovers, a couple of sake breweries welcome international visitors. And there are a couple of "Animal Lands" near Shiraito Falls, where you can interact with animals like sheep, cows and rabbits among others.
Is it possible to visit both the Area #1 and #2 in one tour?
Sometimes there are some people who want to visit D and E and B, for example, in one tour. And while it's not impossible, it's often impractical, considering the limited time cruise ship passengers have. For example, if you stay at D for only 20 minutes and E for only 20 minutes, then maybe you can have a chance to see B for 15 minutes. But this style of travel is exhausting one and you have to drive a very long distance with little time for sightseeing at each stop. So, I do not necessarily recommend this ("Cross-Areas Travel") to my clients (unless their cruise ships stay at the port late into the evening, or unless they are "land travelers" who have plenty of time in Shimizu from dawn till the evening).
After all, it depends on how much time you are allowed to spend in and around Shimizu. If your ship docks at the port at 8:00 a.m. and leaves at 7:00 p.m, it may be possible for you to do an 8-hour tour (from 9:00 a.m. to 5:00 p.m.). On the other hand, if your ship docks at 8:00 a.m. and leaves at 3:00 p.m, your tour will probably start at 8:30 a.m. or 9:00 a.m. and end at 1:00 p.m. or 2:00 p.m. But dropping you off at 2;00 p.m. is a little risky because you will already be pressed for time. So, you have around 5 hours at most.
Area #3 (Yui Town)
The Area #3 on the map mainly covers the town of Yui, which is a small fishing town in Shizuoka City. It is not so distant from the Hinode Pier in Shimizu Port (about a 17-minute drive). In this area, you can follow the footsteps of Hiroshige, who is a famous ukiyo-e creator from the 19th century.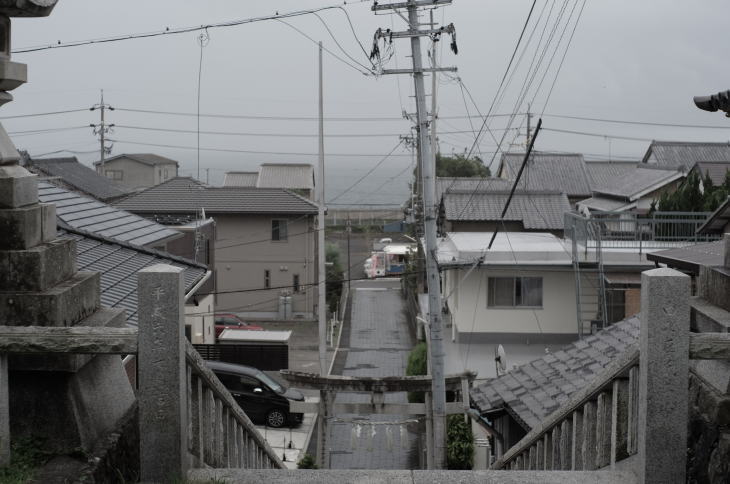 The Tokaido Hiroshige Art Museum (H) has a lot of ukiyo-e artworks of Hiroshige. In this museum, you can appreciate these wonderful works and learn how ukiyo-e is made. In the same compound as the Hiroshige Museum is a Japanese-style tea house called Miyuki-tei, where you can drink a cup of local green tea and enjoy the views of its beautiful Japanese gardens.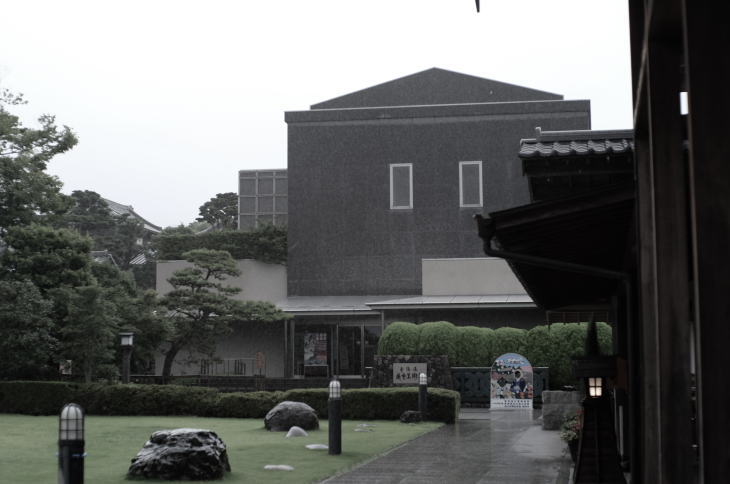 The layout of the Tokaido Hiroshige Art Museum is friendly to people with mobility issues including wheelchair riders, while Miyuki-tei tea house has a few steps at its entrance. These two facilities don't charge handicapped people if they show proof of disability. At Miyuki-tei, you are kindly requested to take off your shoes before you go inside.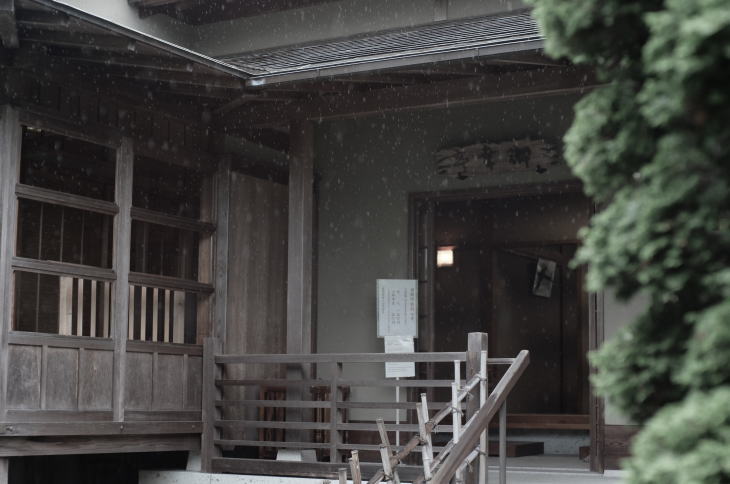 Walking down the old streets of the Terao-Kurasawa area (I) can be an interesting experience for some people, because the atmosphere of the historical Tokaido Road is relatively well preserved in this area (although some of the old houses have been replaced with new modern houses today). The Terao-Kurosawa area is a six-minute drive (or a 35-minute walk) from the Tokaido Hiroshige Museum.
Satta Pass (J) commands a magnificent view of Mount fuji and the Pacific Ocean when the weather is good. This is the exact view depicted by Hiroshige in his renowned work called "The Fifty-Three Stations of the Tokaido." Even if the weather is not good and Mount Fuji is not visible, it is worth visiting this place because at least you can still enjoy seeing the wide expanse of the Pacific Ocean.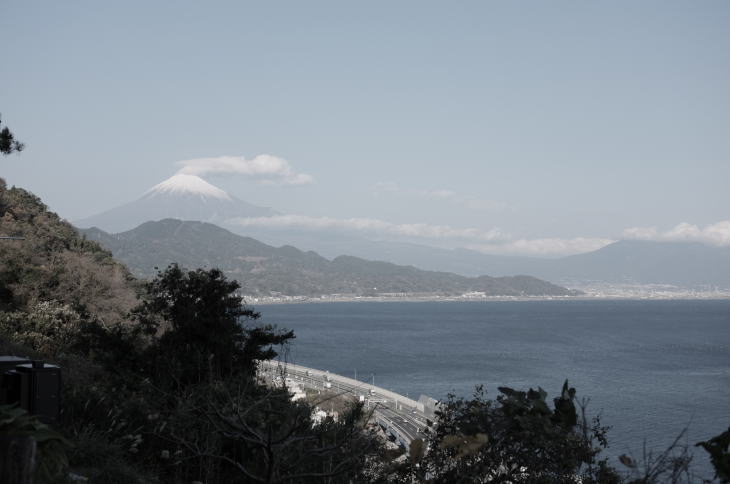 Located in Okitsu Town, Seiken-ji Temple (K) is about a 10-minute drive from the Hinode Pier in Shimizu Port. This beautiful Buddhist temple is listed as a national Historic Site and its garden as a national Scenic Site. In particular, this temple is well-known for the statues of 500 Rakans (500 disciples of Budda) in the garden.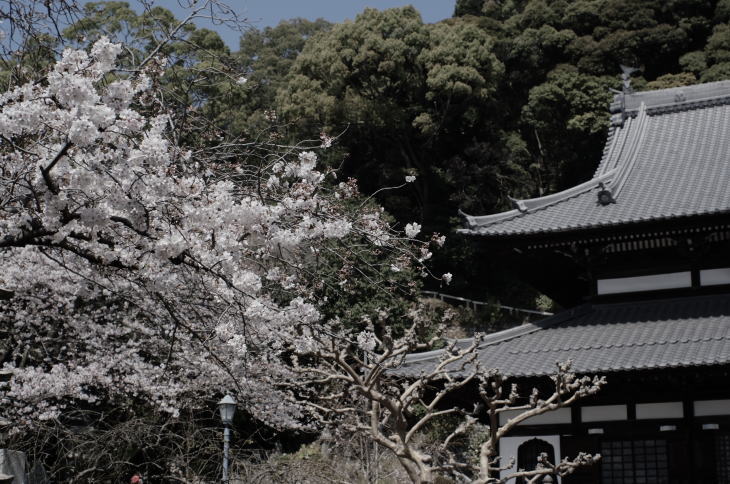 If you still have time in the Area #3, I recommend you visit one of the local eateries in Yui Town and try a dish using sakura shrimp, a famous local specialty, or purchase some products that use it. By the way, some of the shops and facilities in this area are closed on Mondays.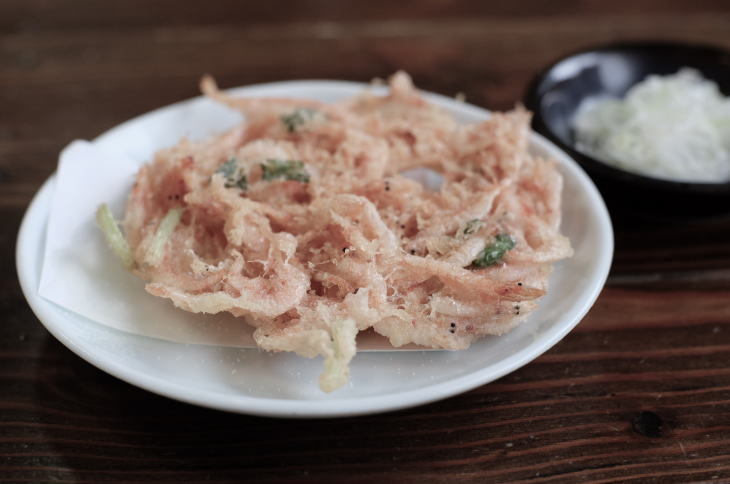 Area #4 (Central Shizuoka)
The destinations included in the Area #4 are located in the center of Shizuoka City, which is the capital of Shizuoka Prefecture. As of September 2022, the city has the population of about 680,000. It takes about 30 to 40 minutes by car from Shimizu Port to this area.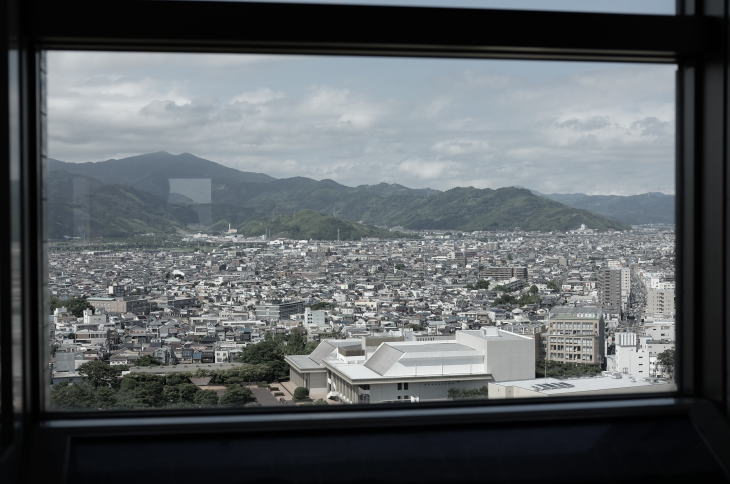 Shizuoka Sengen Shrine (L) is a Shinto shrine which was revered by each ruler of Japan for many centuries. Many of the shrine's magnificent buildings and elaborate carvings are designated as the Important Cultural Assets of the nation.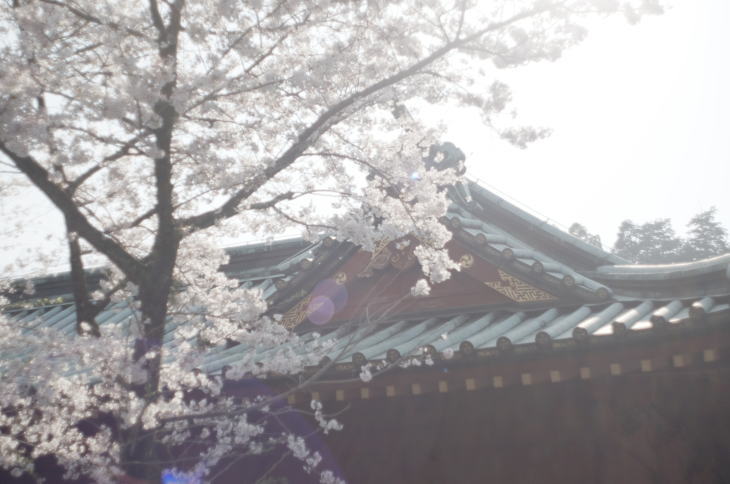 Walking down the old Sengen-dori Street (the approach to Sengen Shrine) is also fun. You might have a chance to try some local dishes like Shizuoka Oden there. (But please note that some of the shops in this street are closed on Mondays)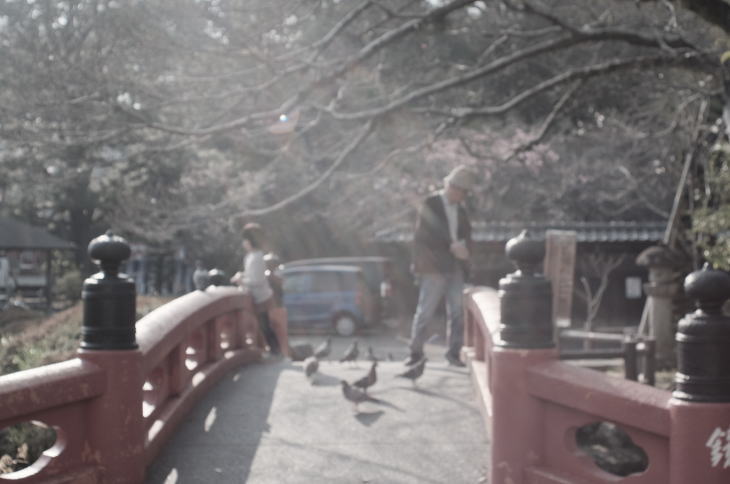 The site of the former Sumpu Castle is now a park called Sumpu Castle Park (M). You can see the large-scale stone foundation and the moats there. The interior of the reconstructed Tatsumi Yagura arsenal tower is a museum where you can learn about the history of the castle and the region.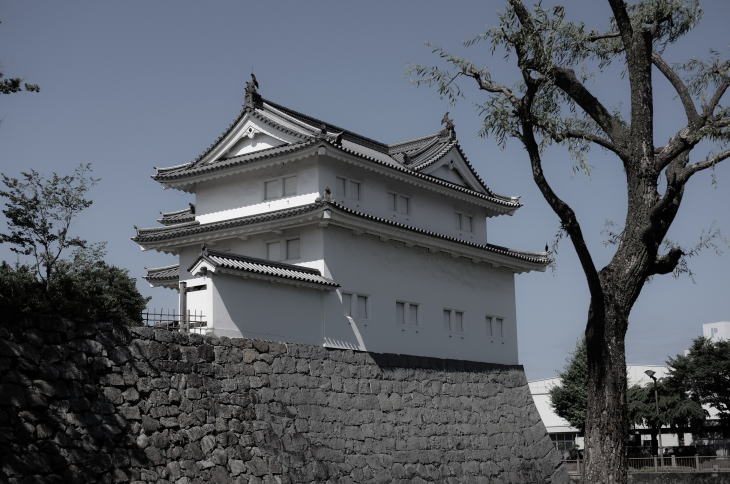 Sumpu Castle Park also has a beautiful garden called the Momijiyama Japanese Garden. You can take a rest there and drink a cup of local green tea at the small tea house, where there are chairs.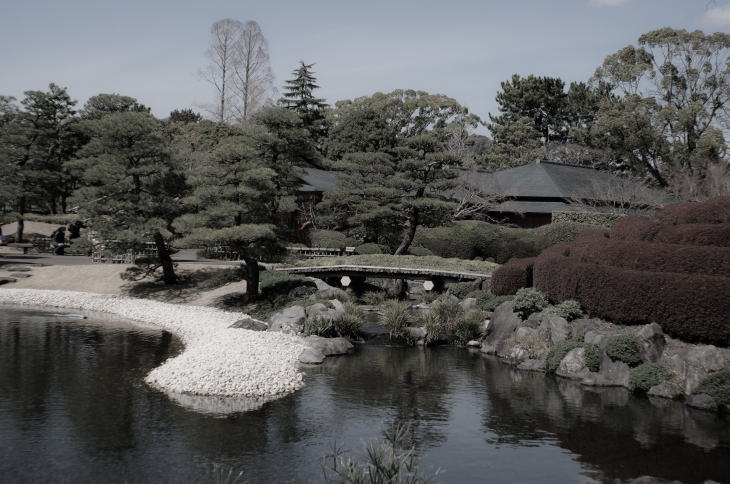 The compound of Sumpu Castle Park is huge, and it contains several attractions. Other than the aforementioned tower and garden, there are the reconstructed East Gate structure, the Hitsuji-saru Yagura arsenal tower, and a statue of Tokugawa Ieyasu, among others. However, due to the long walking distance between each attraction, seeing all of them could tire you out. So, you can freely skip some of them. For more details, please check out this Sumpu Castle page on this website.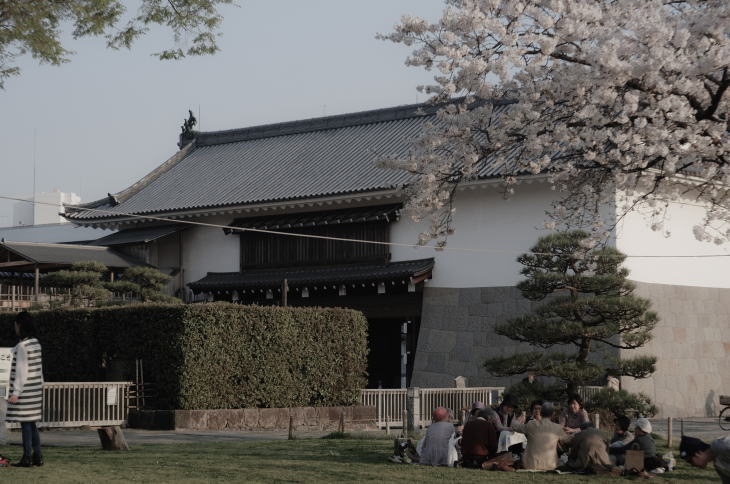 If the weather is fine, I recommend that you go up to the observatory of the new Prefectural Office building which is right beside Sumpu Castle Park. From the observatory, you can see the panoramic view of Shizuoka City and Mount Fuji in the distance. (Please note that this observatory is closed on the third Saturday and the third Sunday every month, as of September 2022.)
Interesting Spots in the Shimizu Port Waterfront Area
Here I would like to introduce some of the interesting spots that are very close to Shimizu Port. All the places I have listed below are located within 3 km (1.9 miles) of the port, and some of them are even within walking distance. Your initial destination might be Kunozan Toshogu Shrine or Miho Pine Grove, or somewhere much farther. But, after you hit all the places on your itinerary, if you still have some time before the ship's departure, where can you go and what can you do around the port? That's the problem. So, I hope the list below will give you some ideas in that respect.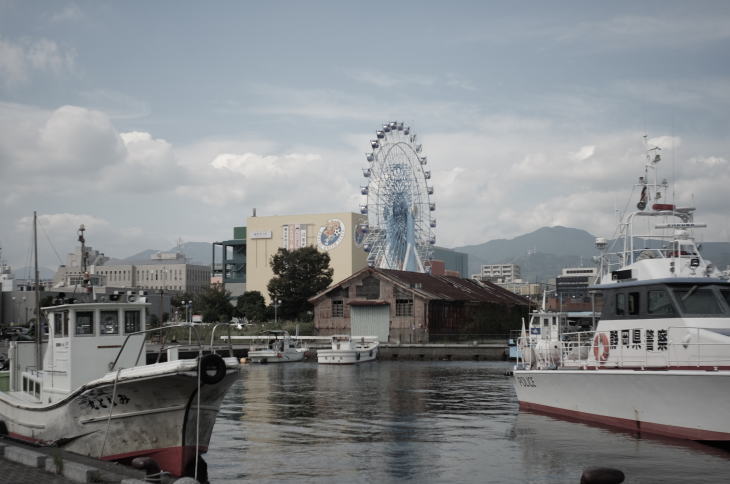 Deriving its name from the local professional soccer team, S-Pulse Dream Plaza is a four-storied "commercial complex" which contains a number of interesting shops, restaurants, and amusement facilities. Since its opening in 1995, it has been very popular not only among tourists but also among Shimizu locals, who regularly go there to buy their groceries or seek some entertainment. Of the many attractions Dream Plaza offers, Sushi Yokocho ("Sushi alley" in Japanese) is nationally famous, with ten different sushi shops located in one area. And at the large souvenir area, one can obtain many of the iconic items from the region, including green tea-related goods and locally-famous snacks, for example.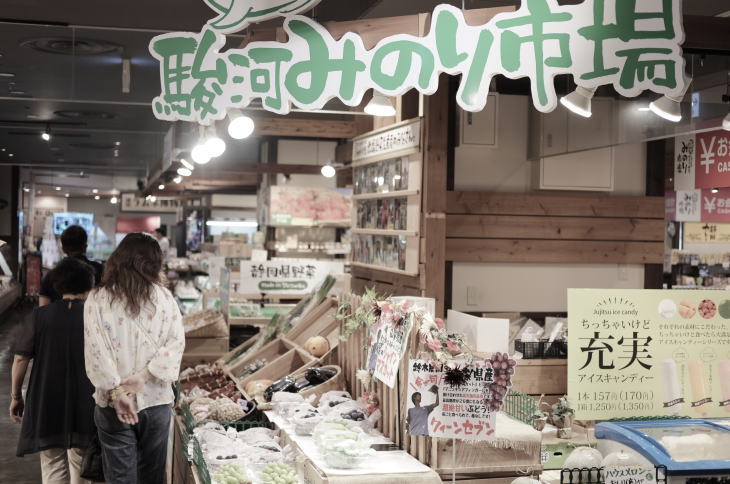 Both the Sushi Museum and Chibi Maruko-chan Land have their own "pay zone," for a fee, where one can be transported into the past and see life in Shimizu around 1900 and in the 1970s, respectively. But what I want to emphasize the most is the area for agricultural produce. Most of the goods sold there are locally produced vegetables or fruits which come straight from farmers in and around Shimizu. Just looking at various produce would surely be fun. Dori Pra (as locals call it) is just an eight-minute walk from the cruise ship pier.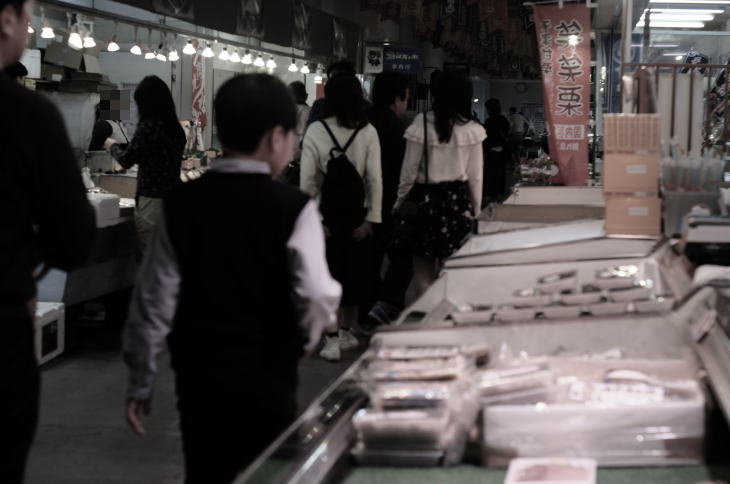 Shimizu boasts of having the largest catch of frozen tuna in Japan. The tuna is caught at sea, frozen and then brought to the port. The Kashi-No-Ichi Fish Market is called the "local kitchen of Shimizu Port" with more than a million visitors every year. The facility consists of two buildings, one having more than dozen eateries, and a market. The eateries, serving mainly raw fish dishes, are run directly by wholesalers. But if you go at lunch time, you need to prepare for the possibility of standing in line to get into some of the more popular eateries.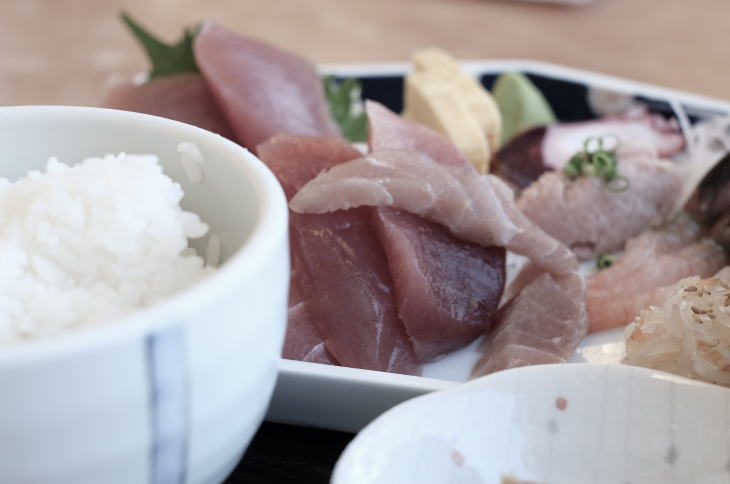 The market building includes some 20 shops mainly dealing with local seafood. This place seems to have an aura of a vibrant port town, and chatting with shop attendants might be fun. Aside from the seafood shops, there is a vegetable store and a tofu store which are also interesting. Clearly, Kashi-No-Ichi Fish Market has some points in common with S-Pulse Dream Plaza, like raw fish dishes and markets. But compared to the fashionable Dream Plaza, this fish market has a slightly more down-to-earth atmosphere. The facility is usually closed on Wednesdays.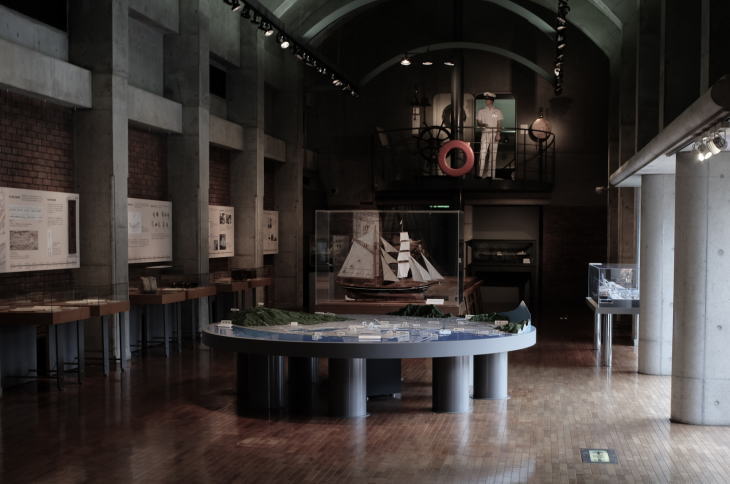 Verkehr Museum, formerly known as "Shimizu Port Terminal Museum," is just a 6-minute walk from Shimizu Port. If one wants to learn about the past and present (and future) of Shimizu Port, this museum is obviously the best place. The exhibits include various historical materials concerning the port, which has been accumulated over the years. Especially, the elaborate models of old cargo ships are outstanding. The interior of the museum is clean and well-organized. Admission to the museum is 400 yen. It is usually closed on Mondays.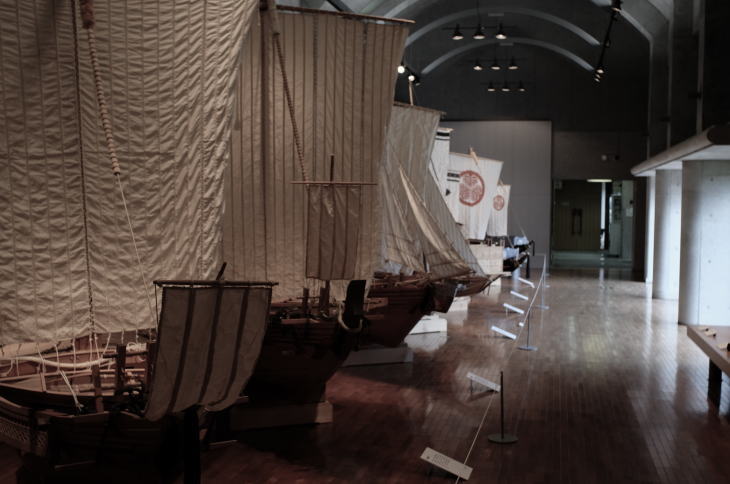 Here, let me talk a little about Jirocho. Jirocho (often called Shimizu no Jirocho) is one of the most famous historical figures Shimizu Town has ever produced. He was one of bakuto (itinerant gamblers in old-time Japan) who lived in the 19th century. His eventful life was later adapted into rokyoku (Japanese traditional narrative singing) and kodan (Japanese traditional oral storytelling).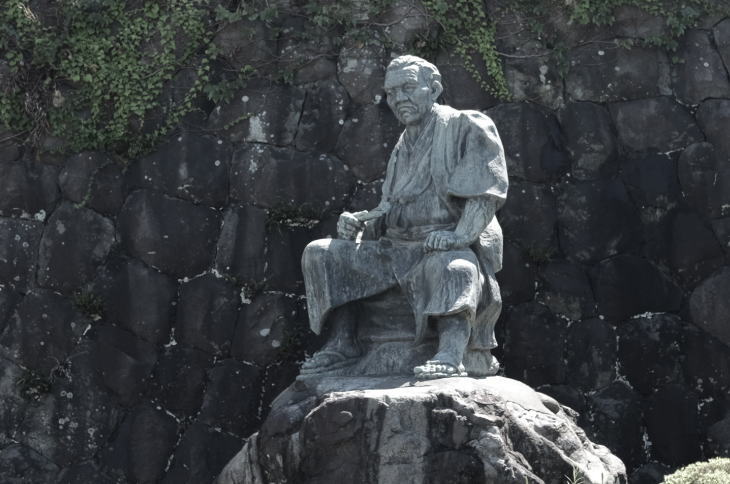 And these works were broadcasted on radio, making Jirocho―and Shimizu Town―nationally famous during the first half of the 20th century. He has often been described as kyokaku (a man of chivalry) or yukyo (knight errant), and largely due to a number of good deeds he did in his later life for the development of the town and port of Shimizu, he has been greatly loved and respected by the citizen of Shimizu ever since.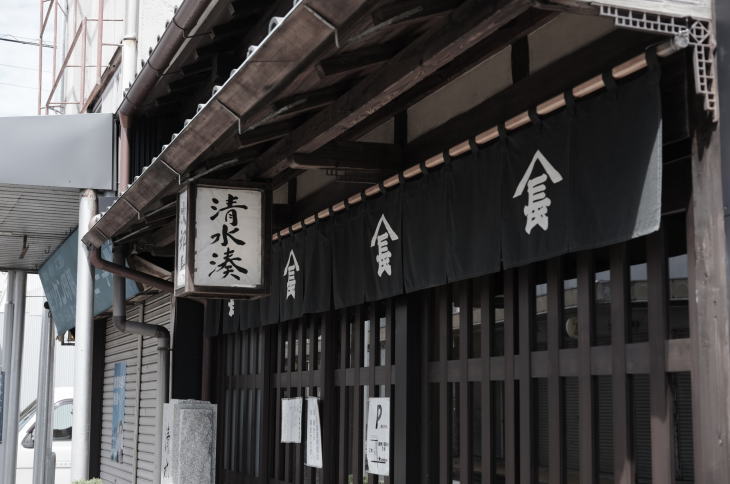 Among several Jirocho-related places, Jirocho's Birthplace (11-minute walk from Shimizu Port) is the house where he was born in 1820, as the second son of a boatman. The house underwent a large-scale renovation a few years ago, but it still retains some of the atmosphere of Jirocho's childhood days. Here visitors can learn a lot not only about Jirocho himself, but also about a commoner's life in Shimizu in the early 19th century. Jirocho goods are sold at the shop. This place is admission free and usually closed on Tuesdays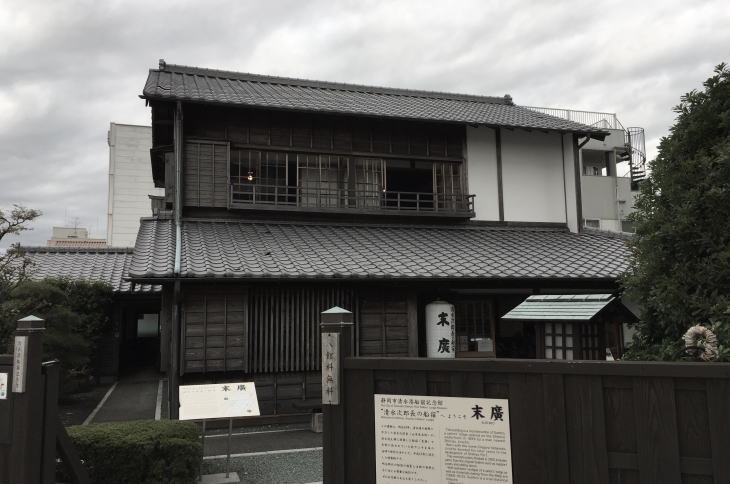 Jirocho opened an inn for sailors in the waterfront of Shimizu in 1886. It was named Suehiro and mainly managed by his third wife Ochou. Jirocho himself resided there until his death in 1893 at the age of 73. The inn was reconstructed in 2001 as a museum, using some parts from the original structure, like columns and sliding doors. Today visitors can enter this two-storied building and can learn about Jirocho's last years. Suehiro Inn (7-minute walk from Shimizu Port) is admission free and usually closed on Mondays.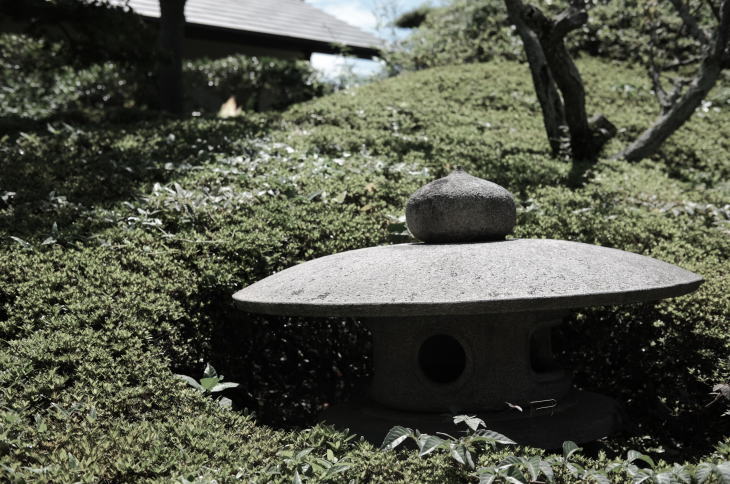 Baiin-zenji Buddhist Temple (16-minute walk, or 6-munite drive, from Shimizu Port) is generally known as a place which has the Jirocho's grave and his bronze statue. To see these, however, you need to pay 300-yen admission to the garden and Jirocho's relic museum. Among Jirocho-related places, this is one of the farthest from the port, but I think it is worth going, mainly because of its small but beautiful, well-kept garden.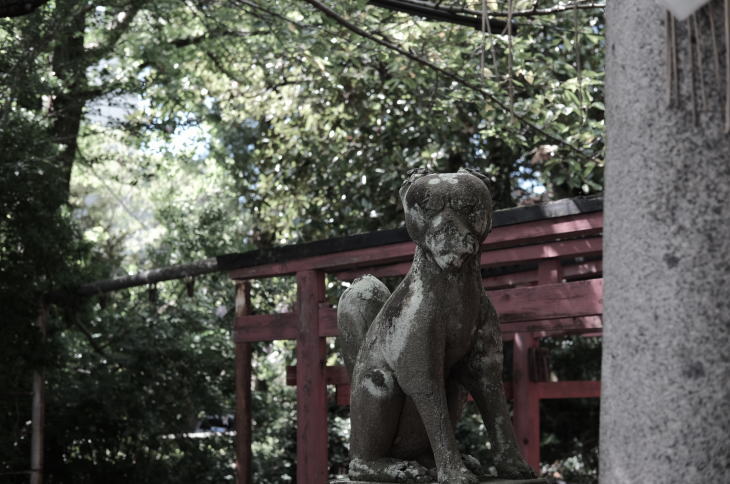 There are some other Jirocho-related places alongside the Tomoe River. Minowa-inari Shrine (12-minute walk from the port) is a Shinto shrine along Jirocho Street. It is said that Jirocho would often play there when he was a child. And Soushi-no-Haka (or "The Grave of the Braves" : 9-minute walk from the port) is a tomb of the crew of the Tokugawa shogunate's warship "Kanrin Maru."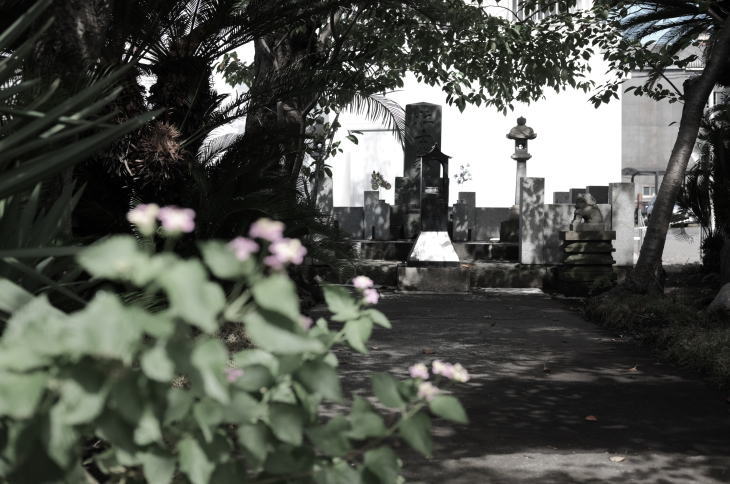 In 1867 during the civil war, the ship was attacked by the "imperial forces" near Shimizu harbor. Several crew members were killed and their bodies were abandoned on the ocean. Local people hesitated to get closer to the bodies mainly because they were afraid of being regarded as a "rebel" against the emperor. It was then that Jirocho stepped forward, retrieved the floating bodies, and buried them at the present-day Soushi-no-Haka site. This story is relatively well-known as one of Jirocho's "good" deeds.
Location of Hinode Pier in Shimizu Port (English Map)
Other Photos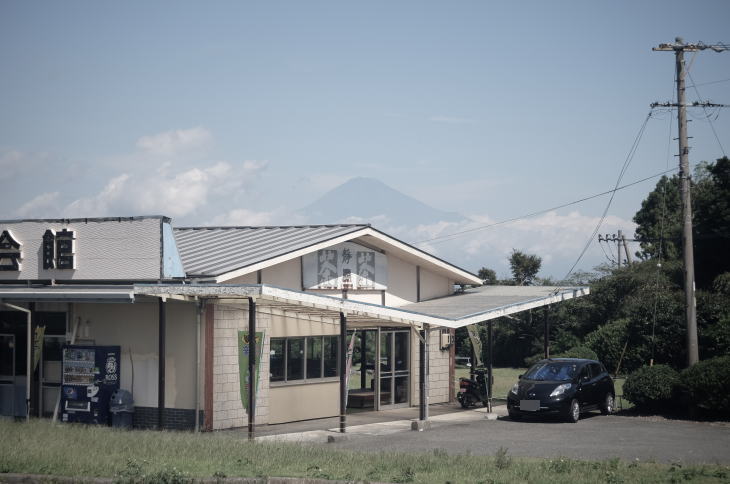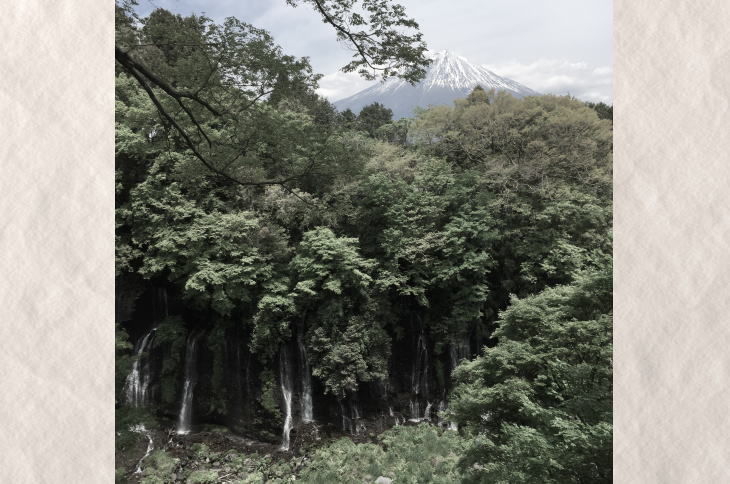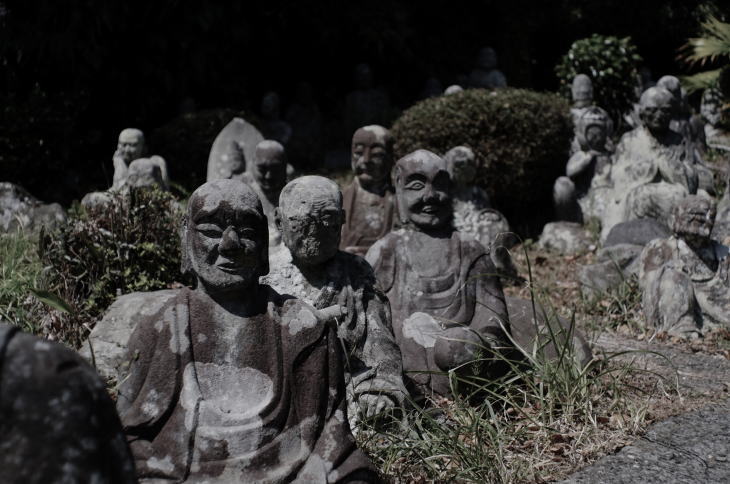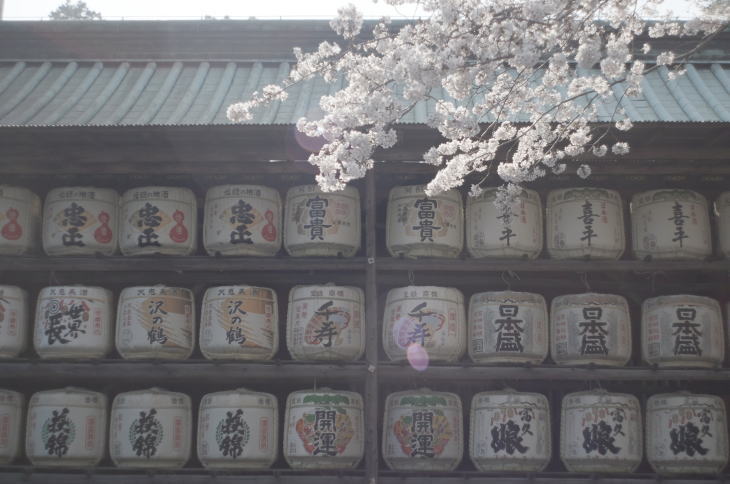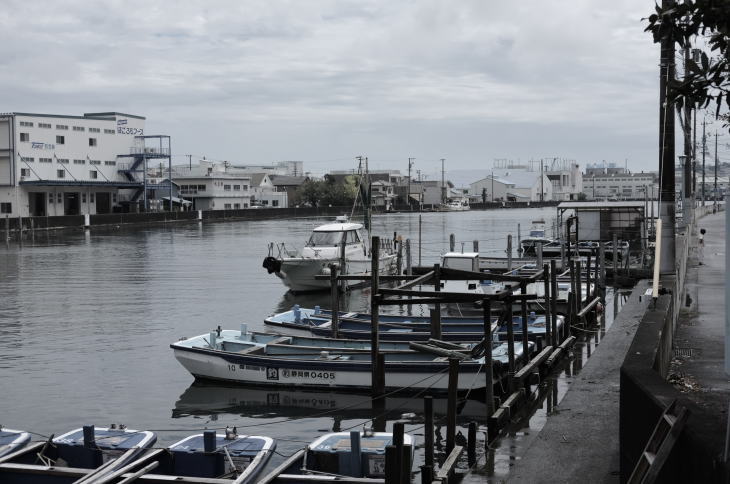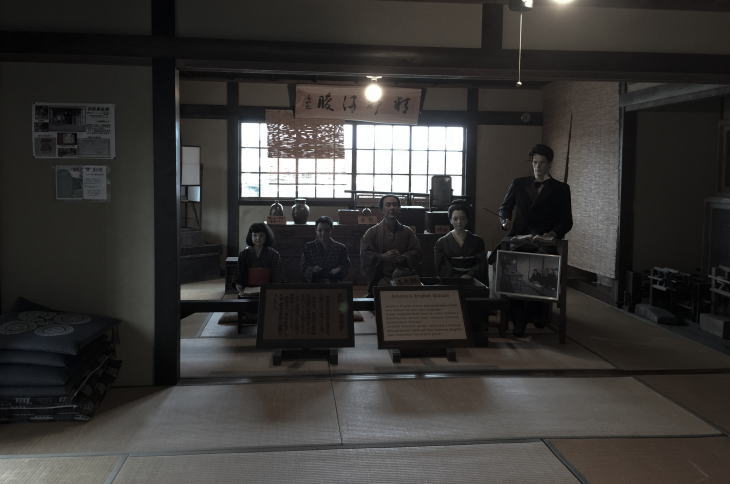 Conclusion
The information I provided here (including closing days and admission fees of the facilities) is the one available as of September 2022, and therefore, they are subject to change. So, if you are going to visit some of the above places, I hope you will check once again before you go. And last but not least, Mt. Fuji can't be seen well when it is rainy, cloudy, or misty. The deity of Mt. Fuji is a bashful female, and all we can do is just follow whither she leads. Please keep that in mind. Enjoy!
Photographs: taken at various locations in Shizuoka Prefecture,
by Koji Ikuma.